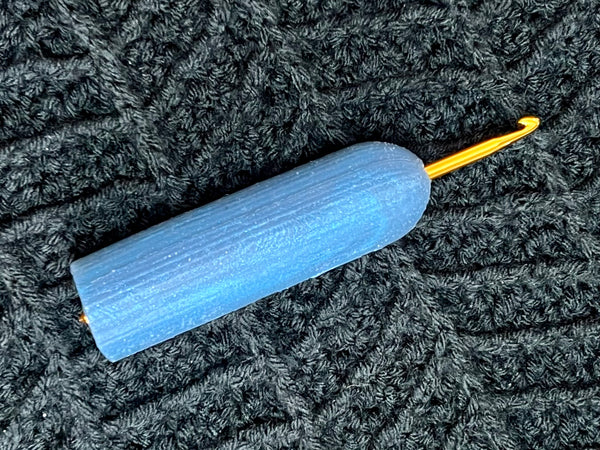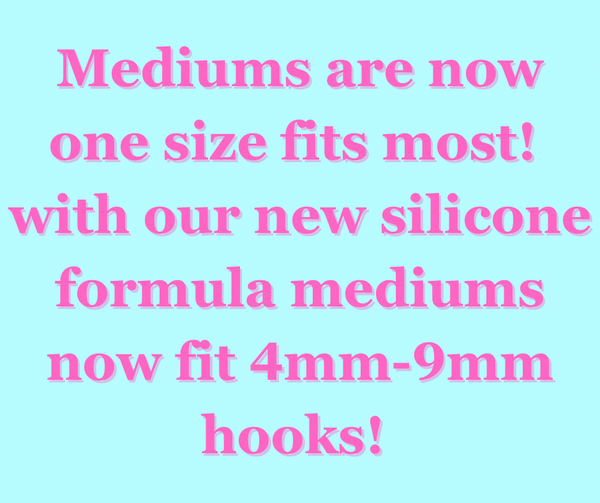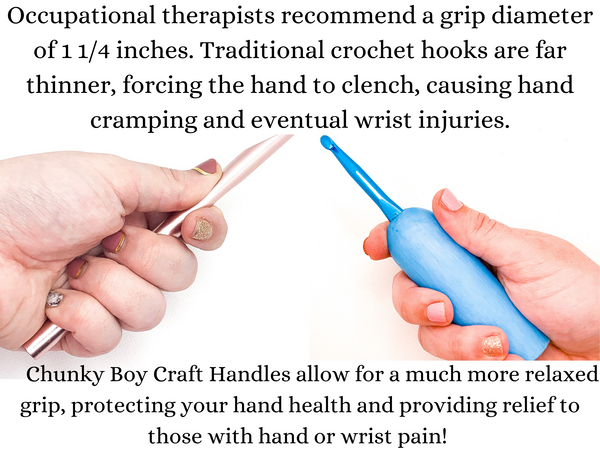 The Chunky Boy Crochet Hook Handle is a game changer for crocheters. This ergonomic silicone handle is made to slip over any crochet hook in your collection and make hand cramping or wrist pain an thing of the past! The Chunky Boy is made of soft silicone with a firm but squishy texture perfect for long hours of crocheting, and they're beautiful to boot made with stunning pearlecent colors. The Cunky Boy is almost as pretty to look at as your latest work in progress!

Occupational Therapists strongly recommend a wider grip for any hand tool as to not put strain on the muscles, joints, and tendons in your hands and wrists. However, most crochet hooks are thinner than a pencil. The Chunky Boy was designed based on extensive research of medical papers published on this topic.

The Chunky Boy comes in sizes Small, Medium and Large and the soft silicone flexes to fit your hook while never stretching out! See the below to decide which is perfect for your favorite hook or buy all three to fit every hook in your collection!


Although they are designed with crocheters in mind any crafting tool can be inserted into the grip!